GlobeNewswire
PHI INVESTIGATION: Hagens Berman, National Trial Attorneys, Encourages PLDT Inc. (PHI) Investors With Significant Losses to Contact Firm's Attorneys, Firm Investigating Possible Securities Law Violations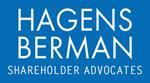 News provided by
Hagens Berman Sobol Shapiro LLP
Jan 25, 2023, 11:22 AM ET
SAN FRANCISCO, Jan. 25, 2023 (GLOBE NEWSWIRE) -- Hagens Berman urges PLDT Inc. (NYSE: PHI) investors who suffered significant losses to submit your losses now.
Visit: www.hbsslaw.com/investor-fraud/PHI
Contact An Attorney Now: PHI@hbsslaw.com
                                                    844-916-0895
PLDT Inc. (NYSE: PHI) Investigation:
The investigation focuses on PLDT's past disclosures about its capital expenditures.
More specifically, on Dec. 16, 2022 PLDT announced that during 2019 – 2022 it experienced a budget overrun of approximately P48 billion on its massive network transformation program.
The next day, the Philippine Daily Inquirer reported that PLDT's chairman (Manuel Pangilinan) was initially apprised of the preliminary discovery of as much as P130 billion in "financial anomalies" two months ago, before this number was trimmed to the P48 billion the company announced on Dec. 16. According to this report, Pangilinan said a senior executive informed him about the problem of billions of pesos worth of undocumented purchase orders in early October.
The Inquirer further reported: (1) "[t]his official had discovered the company had been ordering and paying for billions of pesos worth of internet and phone network equipment without the paperwork needed for accurate recordkeeping;" (2) Pangilinan "said he immediately ordered that an internal forensics team be assembled to assess the damage;" and (3) "[h]e also ordered the hiring of a third-party auditor that was not associated with PLDT's external auditor, SGV & Co., to scour the company's books from top-to-bottom to search for potential cases of fraud."
In response to these events, the price of PLDT American Depositary Shares has significantly declined.
"We're focused on investors' losses and whether PLDT misled investors about its CAPEX spend associated with its network buildout," said Reed Kathrein, the Hagens Berman partner leading the investigation.
If you invested in PLDT and have significant losses, or have knowledge that may assist the firm's investigation, click here to discuss your legal rights with Hagens Berman.
Whistleblowers: Persons with non-public information regarding PLDT should consider their options to help in the investigation or take advantage of the SEC Whistleblower program. Under the new program, whistleblowers who provide original information may receive rewards totaling up to 30 percent of any successful recovery made by the SEC. For more information, call Reed Kathrein at 844-916-0895 or email PHI@hbsslaw.com.
About Hagens Berman
Hagens Berman is a global plaintiffs' rights complex litigation law firm focusing on corporate accountability through class-action law. The firm is home to a robust securities litigation practice and represents investors as well as whistleblowers, workers, consumers and others in cases achieving real results for those harmed by corporate negligence and fraud. More about the firm and its successes can be found at hbsslaw.com. Follow the firm for updates and news at @ClassActionLaw.
Contact:
Reed Kathrein, 844-916-0895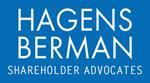 For inquiries or corrections to Press Releases, please reach out to GlobeNewswire.