MADISON COUNTY, N.Y. (WSYR-TV) — The husband of a woman who worked at the Super 8 in Oneida has died from COVID-19, according to a Madison County spokesperson.
The man was not identified by the county for privacy reasons. His wife, Roxanne Whaley, however, did speak with NewsChannel 9 very briefly Tuesday but did not want to be interviewed.
The spokesperson confirmed that Whaley tested positive for COVID-19 at the end of April, although it's unclear where she contracted it.
The Super 8 where Whaley worked was one of three hotels in Madison and Oneida Counties that were housing contract workers from Green Empire Farms, a greenhouse where 173 employees have tested positive for the virus. The facility employs about 300 people.
The other hotels are the Days Inn in Canastota and the La Quinta in Verona. The cases are split 87 in Madison County and 86 in Oneida County.
While many of the employees are county residents, others are seasonal workers that have been living, in some cases, four to a room in the aforementioned hotels. The Madison County Health Department believes these tight living conditions played a role in spreading the virus.
At the request of the health department, the state performed targeted testing at the greenhouse on both May 2 and May 5. At that time, 16 hotel employees were also tested but were found negative for COVID-19, according to Health Director Eric Faisst.
The spokesperson could not say how many hotel workers that county has tested since the beginning of the pandemic but stated that Whaley was not included in the state's testing.
After testing positive, the greenhouse employees living in the hotels were isolated to their rooms and cared for by the county health department.
Since the peak of the outbreak among employees at Green Empire Farms, Madison County's total active cases have dropped slowly. As of Tuesday, May 12, there were 57 active coronavirus cases in Madison County with seven deaths, including Whaley's husband.
Citing these declining numbers and the improving conditions of many of the greenhouse employees, during a Madison County Board of Supervisor's meeting Tuesday, Chairman John Becker stated that he suspects the county will be able to reopen on Friday, May 15.
May 15 is the tentative date New York Gov. Andrew Cuomo has set for a phased reopening to start. However, counties must meet several COVID-19 related standards including a certain number of monthly tests per 1,000 residents and above 30% capacity of hospital beds.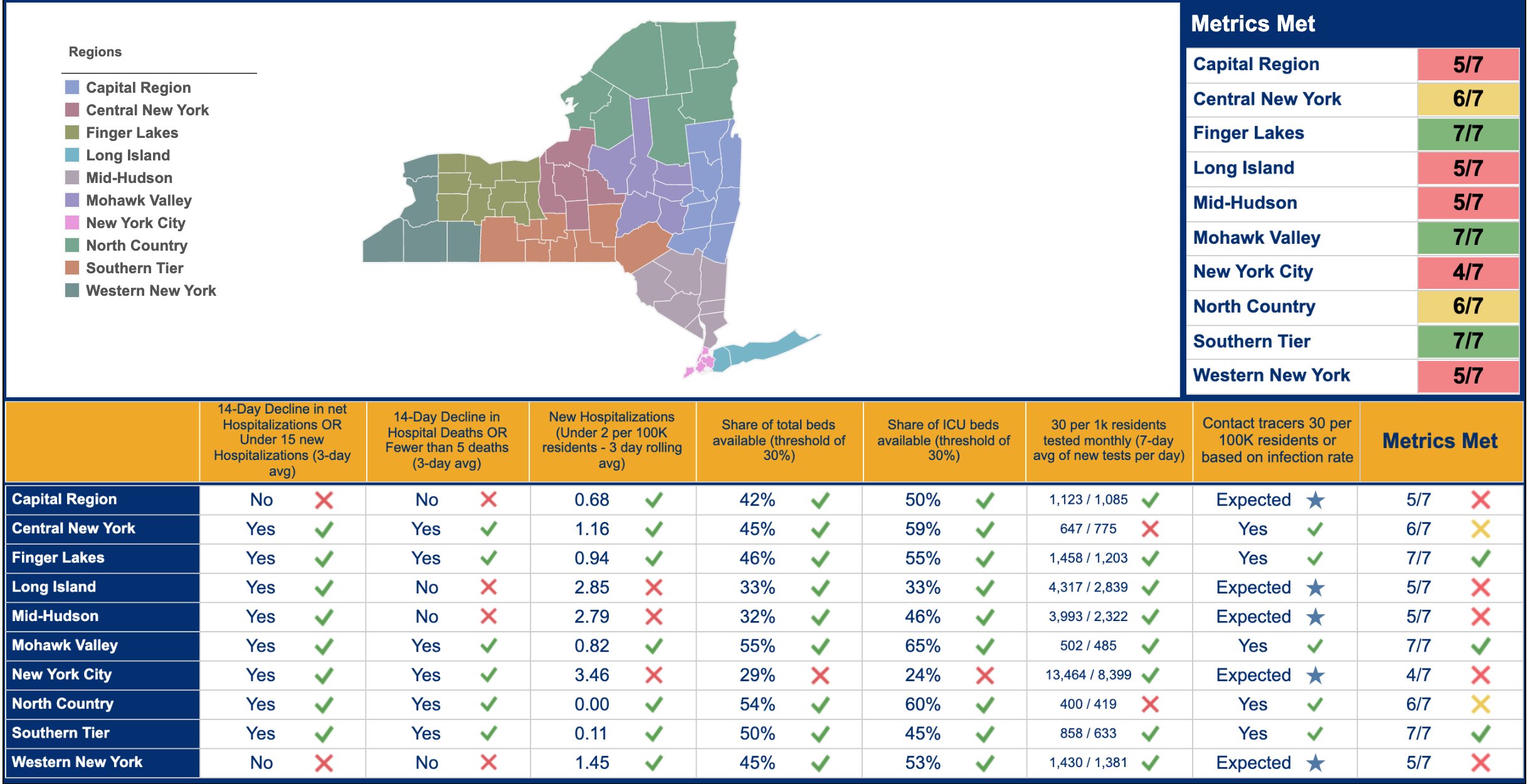 Amidst the discussion of reopening the state, on OSHA spokesperson said in a statement Tuesday that its investigation into Green Empire Farms is continuing and that updates will be shared at its conclusion.
---