This is an archived article and the information in the article may be outdated. Please look at the time stamp on the story to see when it was last updated.
What are the best classic Barbie dolls?
In 1959, the world was introduced to a doll named "Barbie," which eventually became the most popular fashion doll ever produced. Now a new generation of kids gets to fall in love with the latest version Mattel is calling My First Barbie. With a softer body and larger accessories, the brand designed this updated doll with preschoolers in mind.
For those who were around for previous iterations of the iconic doll, it's likely you'll feel a wave of nostalgia. So, if the new My First Barbie has you reminiscing, introduce your kid to these Barbie classics.
History of Barbie
The 11-inch plastic doll named Barbie was first introduced at the American International Toy Fair in New York City on March 9, 1959, which is known as Barbie's official birthday. Toy company Mattel's co-founder, Ruth Handler, envisioned the idea after watching her daughter play with make-believe paper dolls and realizing the potential of a new type of doll. Barbie's appearance is modeled after the German comic-strip character Bild Lilli, and the name is short for Barbara, which is Handler's daughter's name.
Barbie has been reimagined countless times since its original debut and even has accessories and dollhouses. Barbie has over 200 occupations, including landing on the moon as an astronaut in 1965 and running for President in 1992. Plus, supermodel Twiggy was the first celebrity Barbie, followed by Audrey Hepburn, Cyndi Lauper and more. Let's not forget about the Ken doll introduced in 1961, which was named after Handler's son.
What is My First Barbie?
My First Barbie is not designed to replace the classic Barbie, but rather appeal to a younger age group. In a press statement, Vice President of Global Consumer Insights at Mattel, Tasja Kirkwood, said, "Parents had a desire to introduce their preschool-aged children to Barbie but were planning to wait until they were older with more developed dexterity. This insight led to the exploration of the first Barbie doll designed specifically for preschool-aged children … our research and feedback from parents was essential to creating a Barbie line that could not be better suited for little hands and preschool fans."
Instead of a petite, hourglass figure, My First Barbie has a larger waist, a softer body and stands 13.5 inches tall, which is 2 inches taller than the original. This initial rollout also has inclusivity in mind and features four skin tones and hair textures. To further cater to younger children, Mattel connected My First Barbie's fingers and thumb to finally correct the decades-long dilemma of getting clothes caught on the doll's hands. Plus, it also looks more kid-friendly, with playful flower or heart clothing designs and permanently attached flesh-toned modesty undergarments.
Best classic Barbie dolls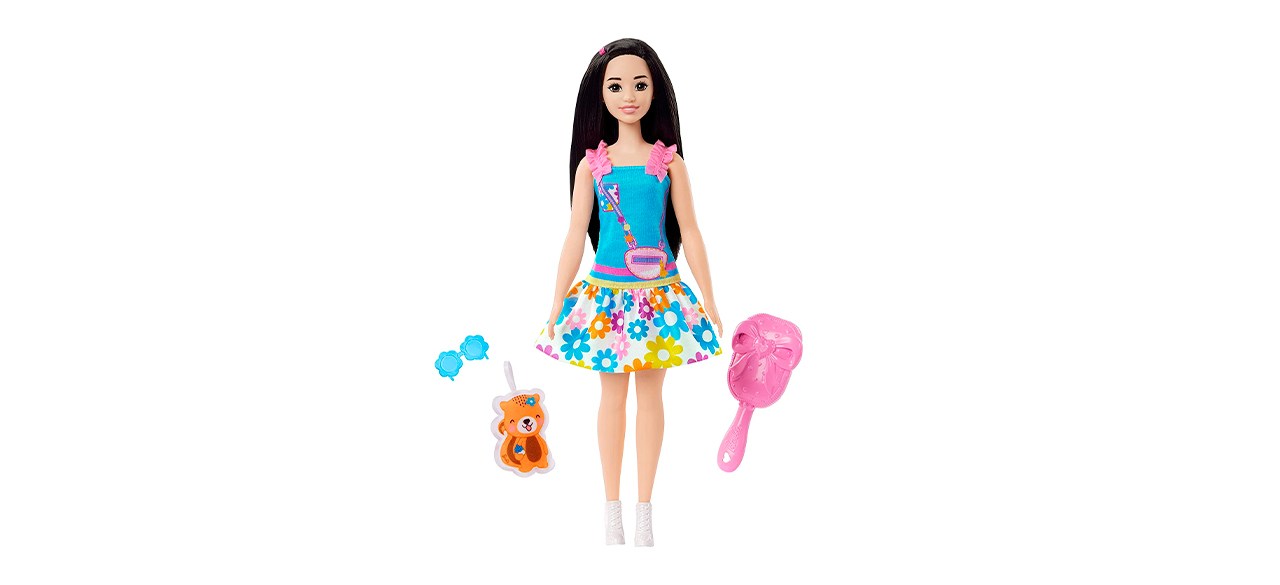 My First Barbie for Preschoolers
Four dolls are available in the first rollout of My First Barbie, each with its own pet, such as a fox, bunny, poodle or kitten. It also comes with shoes, sunglasses and a large brush for little hands to easily manage. Plus, all the clothes are made with Velcro, making them simple to change. Sold by Amazon and Target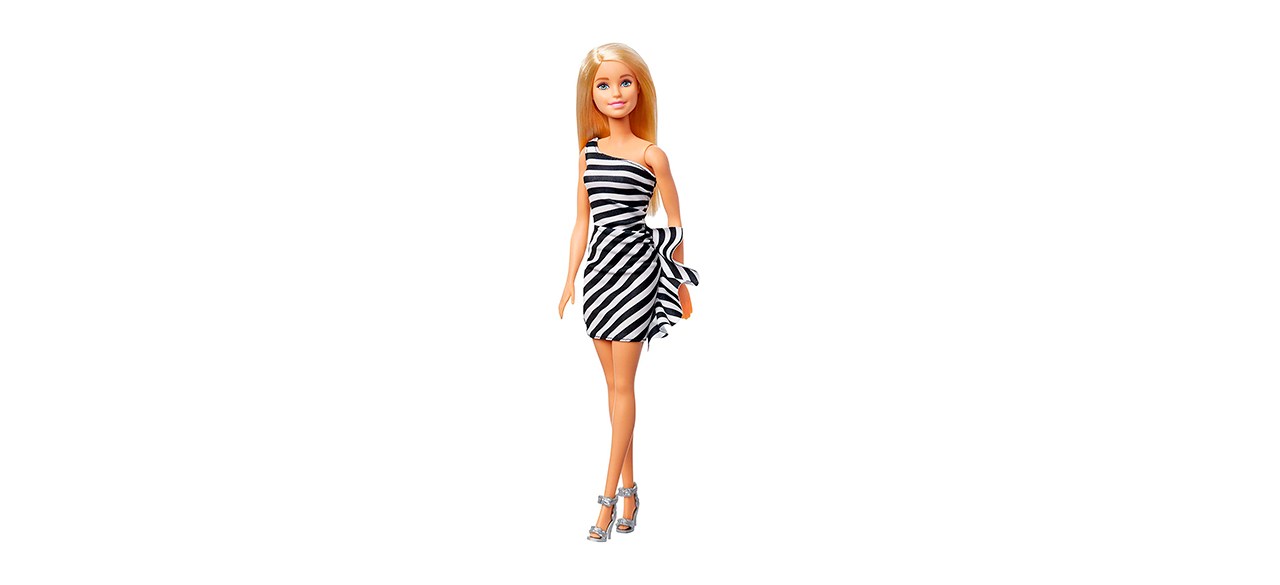 Barbie 60th Anniversary Doll Black & White Dress
With a black and white striped outfit, this 60th anniversary Barbie doll is modeled after the first Barbie, wearing a similarly designed swimsuit. This special-edition doll comes in a retro box with sparkly silver shoes. Sold by Amazon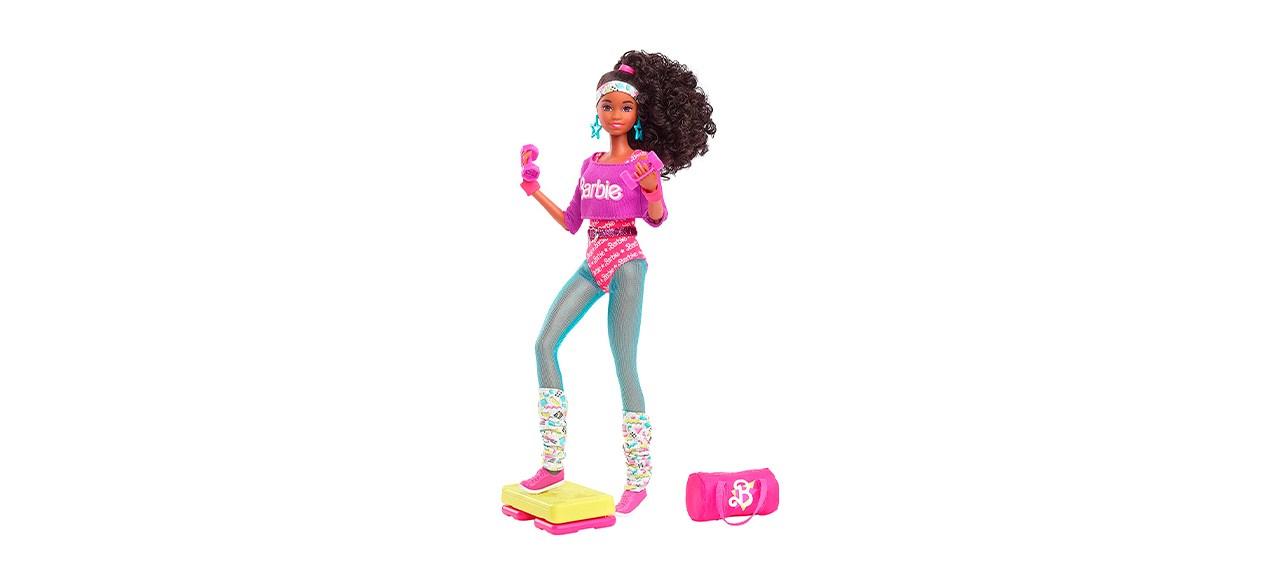 Barbie Rewind '80s Edition Workin' Out Doll
Turn back the time with this Rewind '80s working out Barbie, complete with totally rad and accurate fashion. It also comes with a ton of accessories, including dumbbells, a brush, a gym bag, an aerobics stepper and cassette tape. Sold by Amazon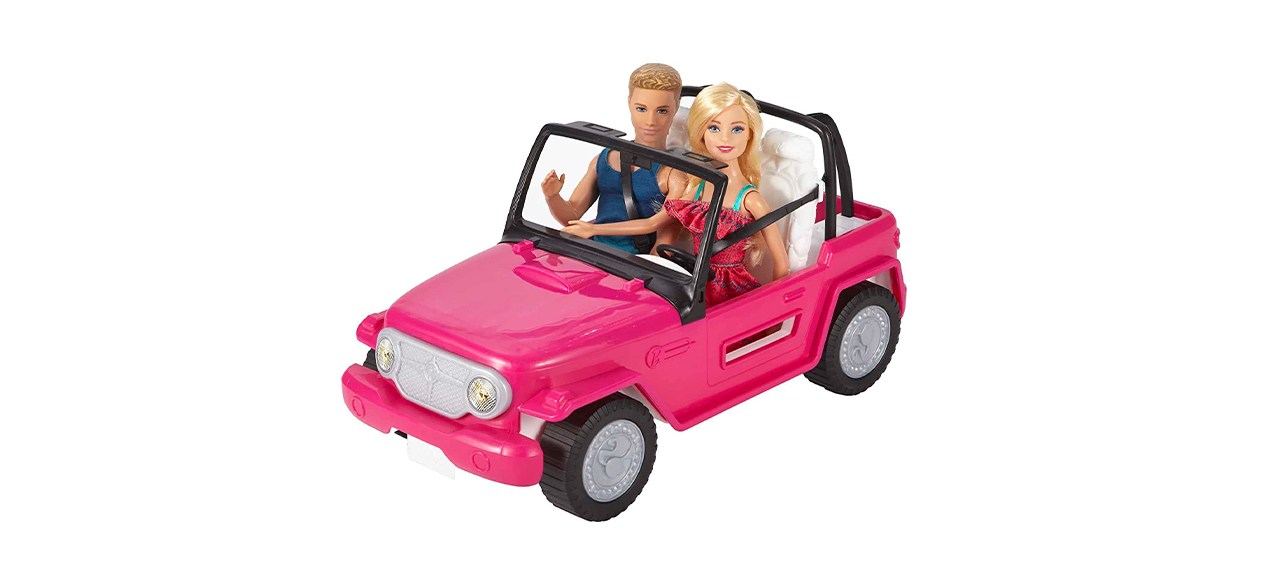 Barbie Beach Cruiser Barbie Doll and Ken Doll
While Barbie is the star, you can't forget about the best sidekick, Ken. This set comes with Barbie, Ken and a classic beach cruiser that will bring back unforgettable memories.
Sold by Amazon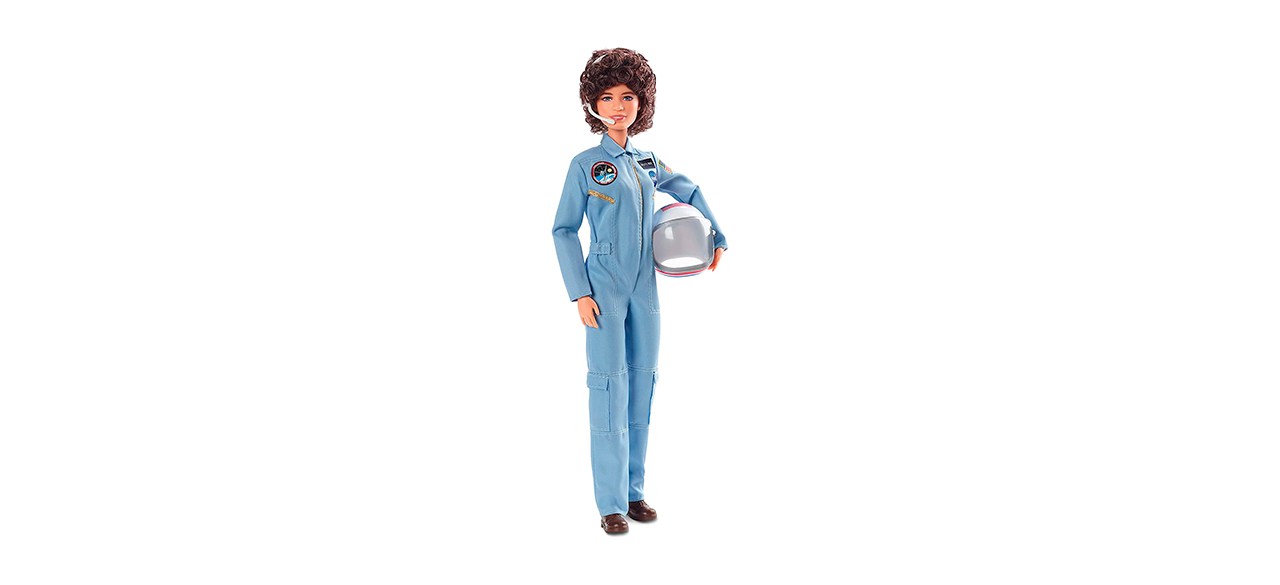 Barbie Sally Ride Inspiring Women Doll
Barbie inspires children everywhere to be anything they can imagine. From the Inspiring Women series, Sally Ride was the first American woman and the youngest American to go to space. It's also modeled after the original astronaut Barbie doll made in 1965. Sold by Amazon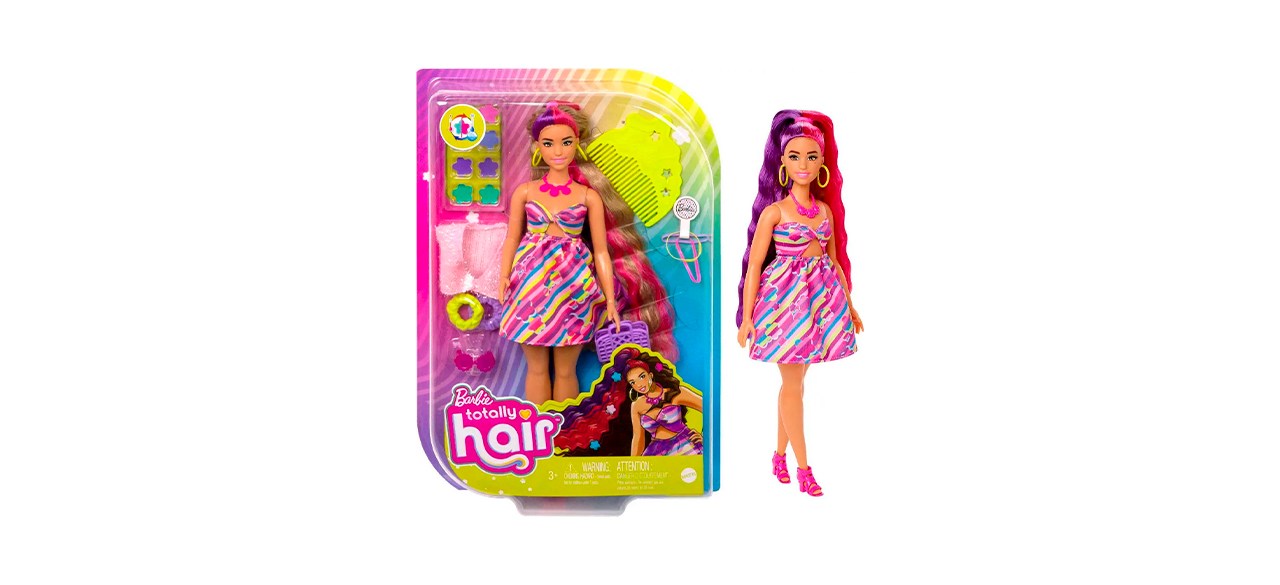 According to Guinness World Records, the original Totally Hair Barbie that debuted in 1992 is the bestselling Barbie of all time. This revamped version will have you reminiscing about your very first doll with long, crimped hair and must-have fashion accessories. Sold by Target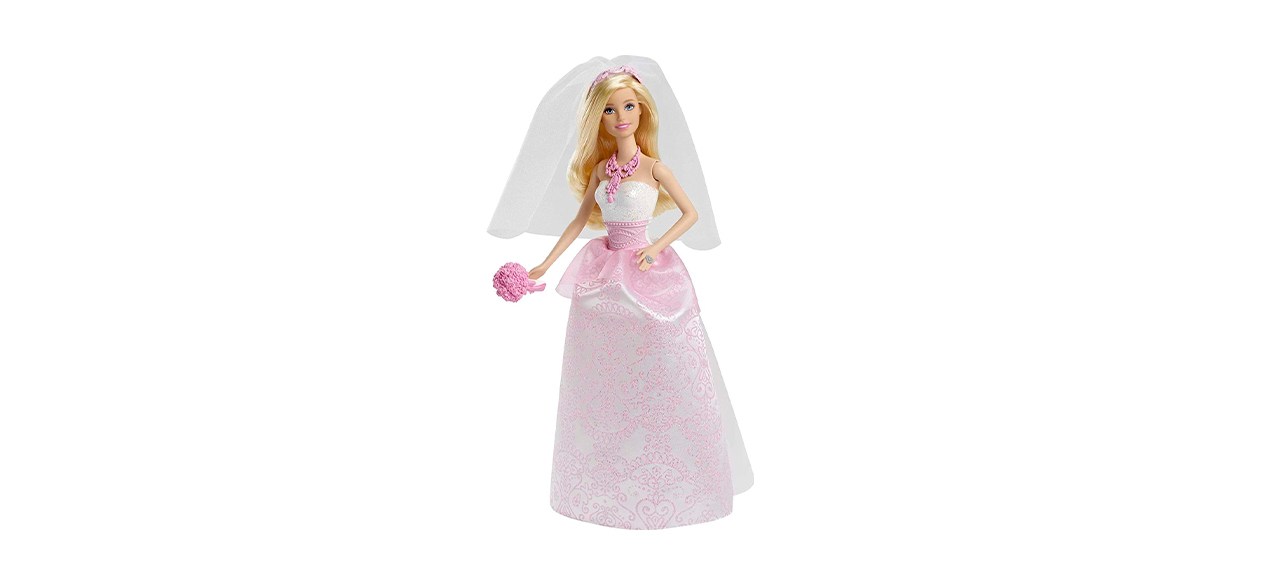 Barbie is dressed perfectly for her special day in a white gown with pink flowers and a veil. Kids can use their imagination to design any fairy tale adventure. Sold by Amazon
Want to shop the best products at the best prices? Check out Daily Deals from BestReviews.
Sign up here to receive the BestReviews weekly newsletter for useful advice on new products and noteworthy deals.
Bre Richey writes for BestReviews. BestReviews has helped millions of consumers simplify their purchasing decisions, saving them time and money.
Copyright 2023 BestReviews, a Nexstar company. All rights reserved.